Palazzo Crepadona | New pavilion and setup of pre-existing exhibition spaces.
Palazzo della Magnifica Comunità di Cadore | Exhibition setup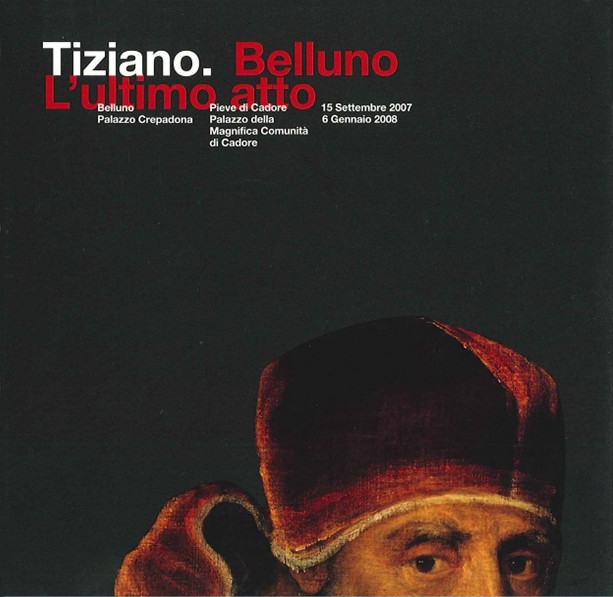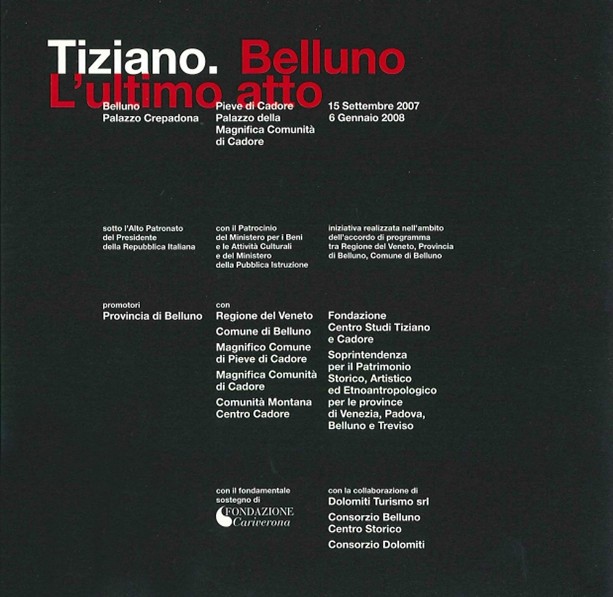 An exhibition on Titian Vecellio in Belluno, close to the authentic villages and mountain peaks where the artist was born over 500 years ago, forces the architect to indulge in thoughts and emotions up to now only hinted at by his evocative paintings.
I myself sometimes am surprised realising how the geographical context you live in can influence different artistic experiences and lead your mind, beyond any reasoning, towards far away places and mysterious conditions.
Even a long time after Titian lived, this territory talks about the poetics of his works and the landscape cherishes a spiritual identity that powerfully emerges from people' witness.
The space labyrinth inside Palazzo Crepadona in Belluno poses a big challenge to the designer because of its many paths and limited resting areas where visitors can admire the paintings and meditate.
Therefore the upper floors setup simply recovers pre-existing halls while reversing the traditional itinerary: at the entrance visitors take a winding iron staircase on the left, then walk through the various halls and finally reach the courtyard via a stone staircase.
A new black carpet visually links each exhibition room to the next, leading the visitor through an ideal itinerary punctuated by the paintings.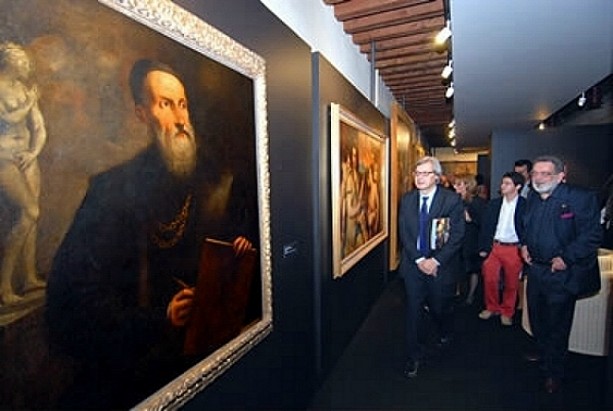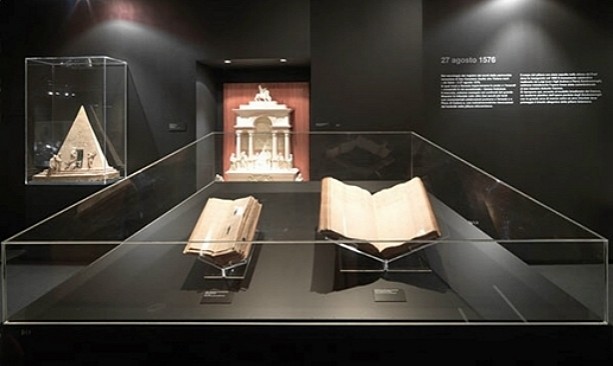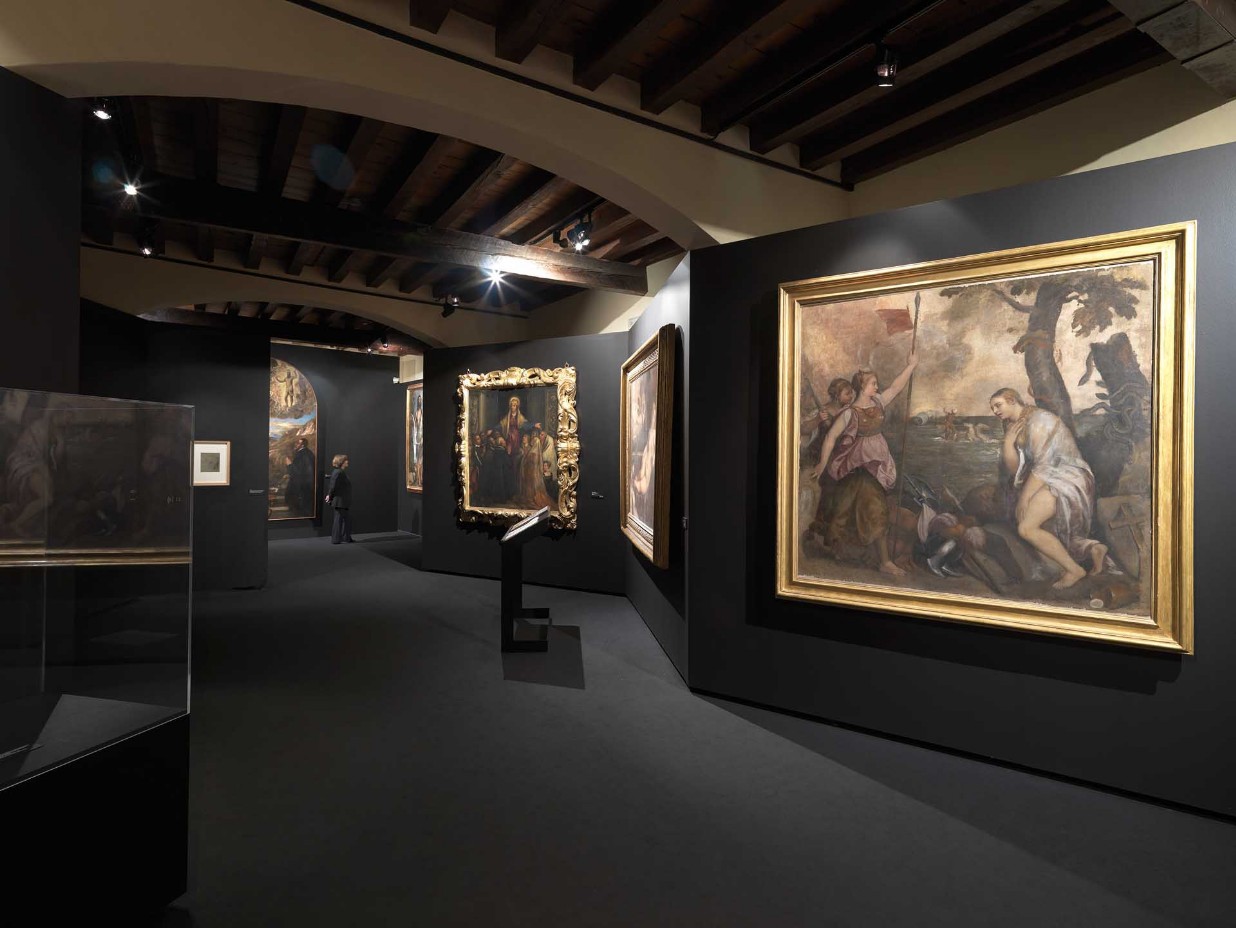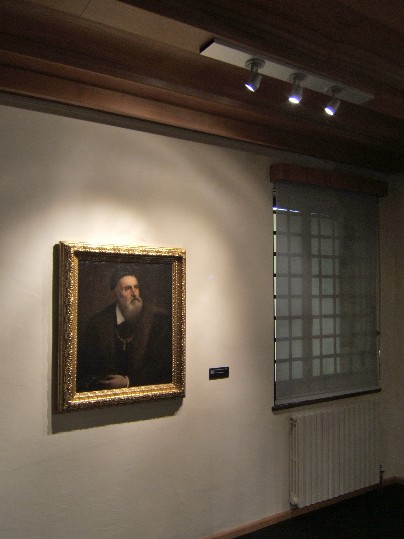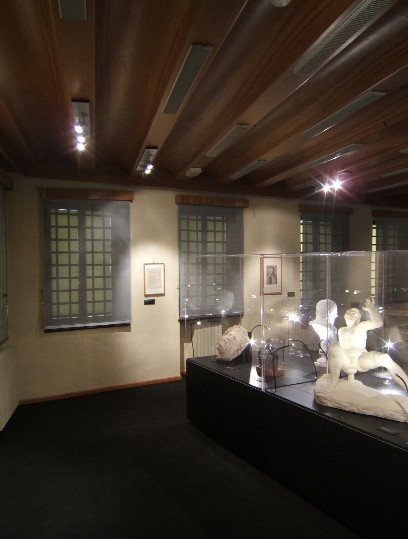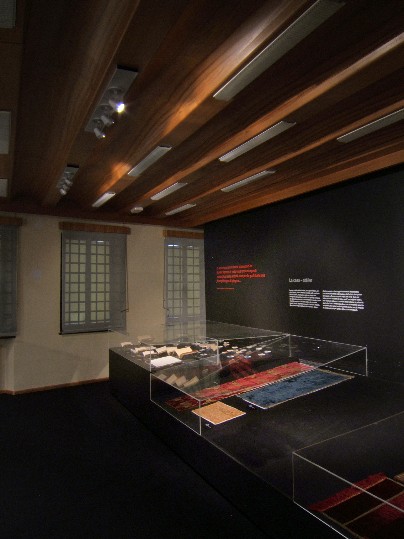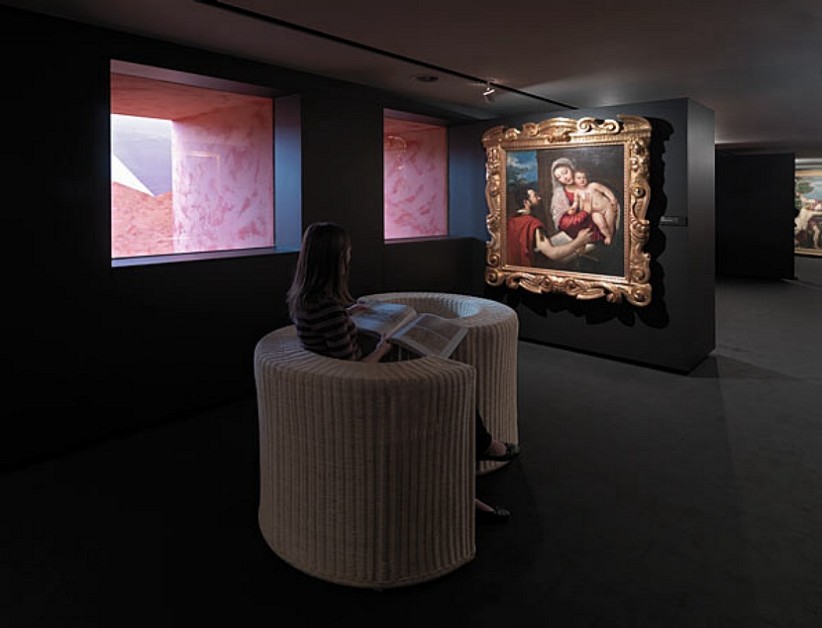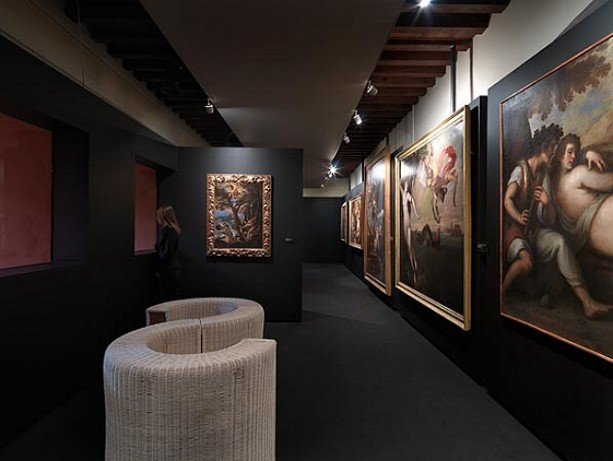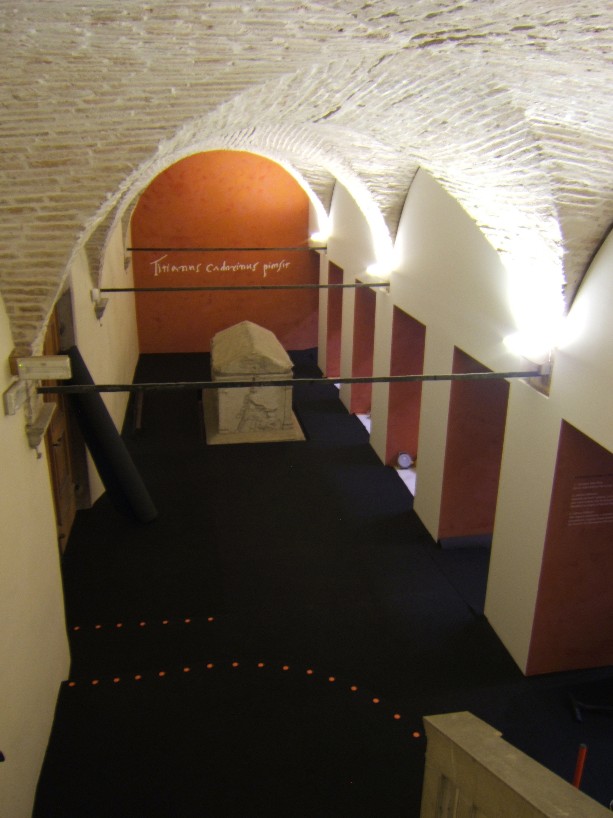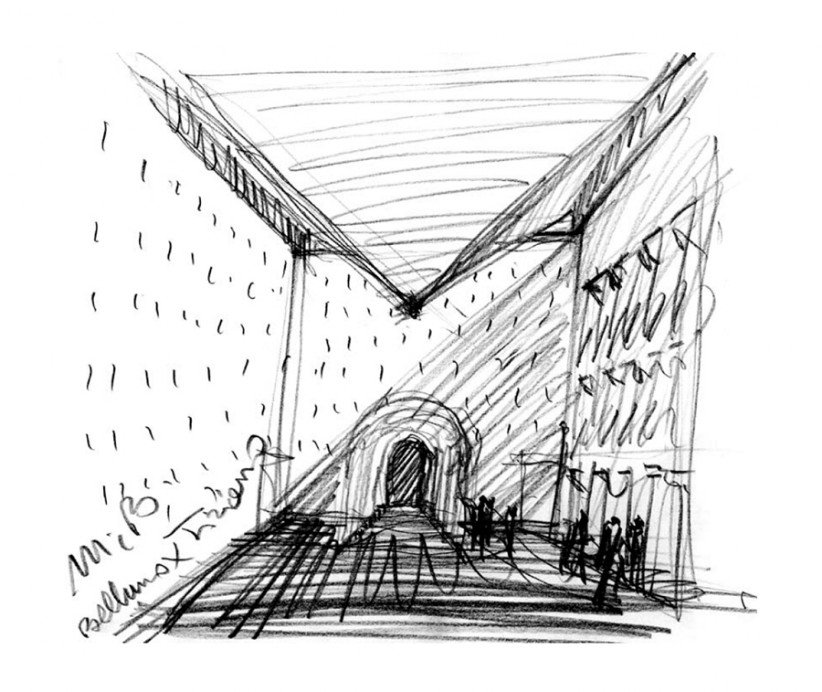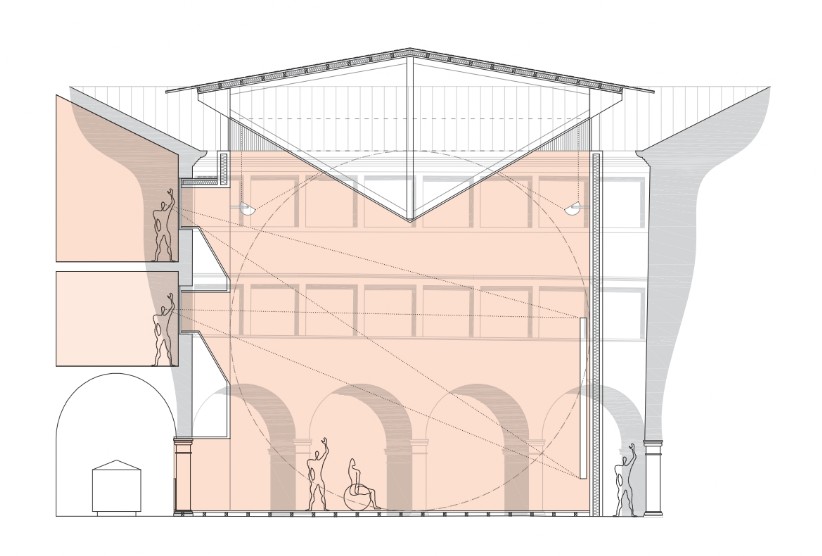 The exhibition ends in the courtyard on the ground floor. Here the last exhibit hall is located in a 12-metre wide cube.
The light gets in from the top, reflects on the walls just over the surrounding roofs eave line and is diffused through an inverted pyramidal ceiling.
The new exhibition room that will host St. James altarpiece, the Last Supper and the Portrait of Pope Paul III has a double function: it makes up for the shortage of exhibit space in Palazzo Crepadona and serves as focal point of the visit, core of the whole palace and end of the Titian itinerary.
This surprising architectural "last act" emphasises the exceptional nature of this exhibition that revives an extraordinary set of masterpieces 500 years after their creation.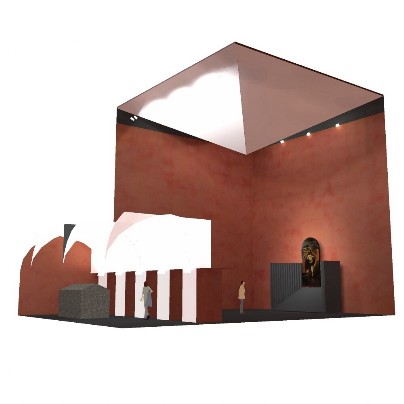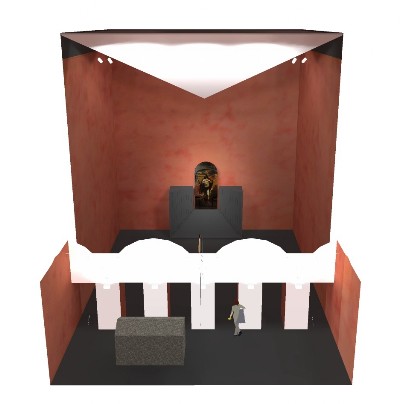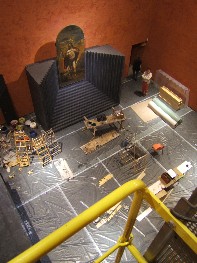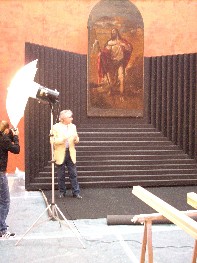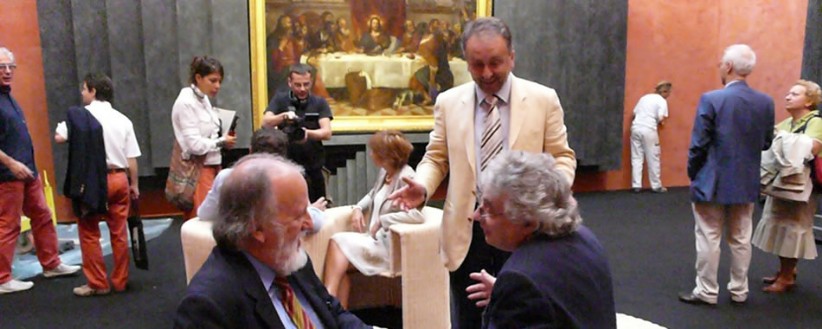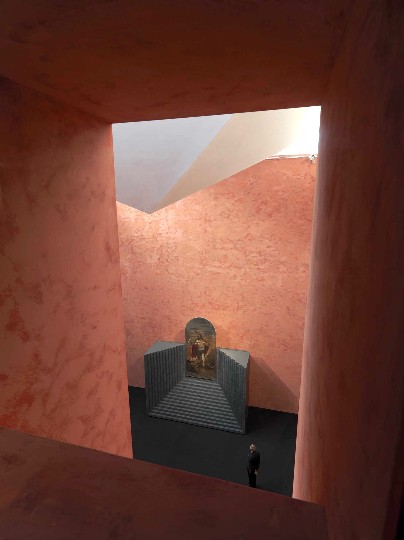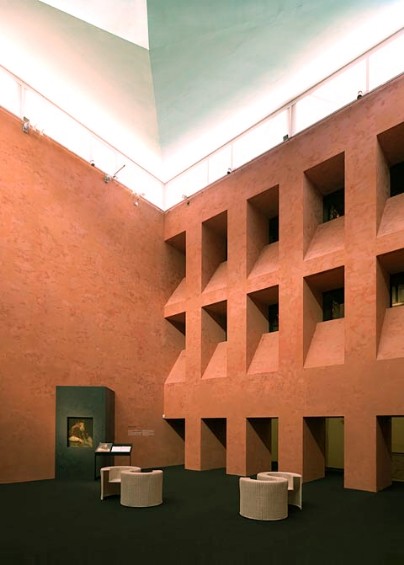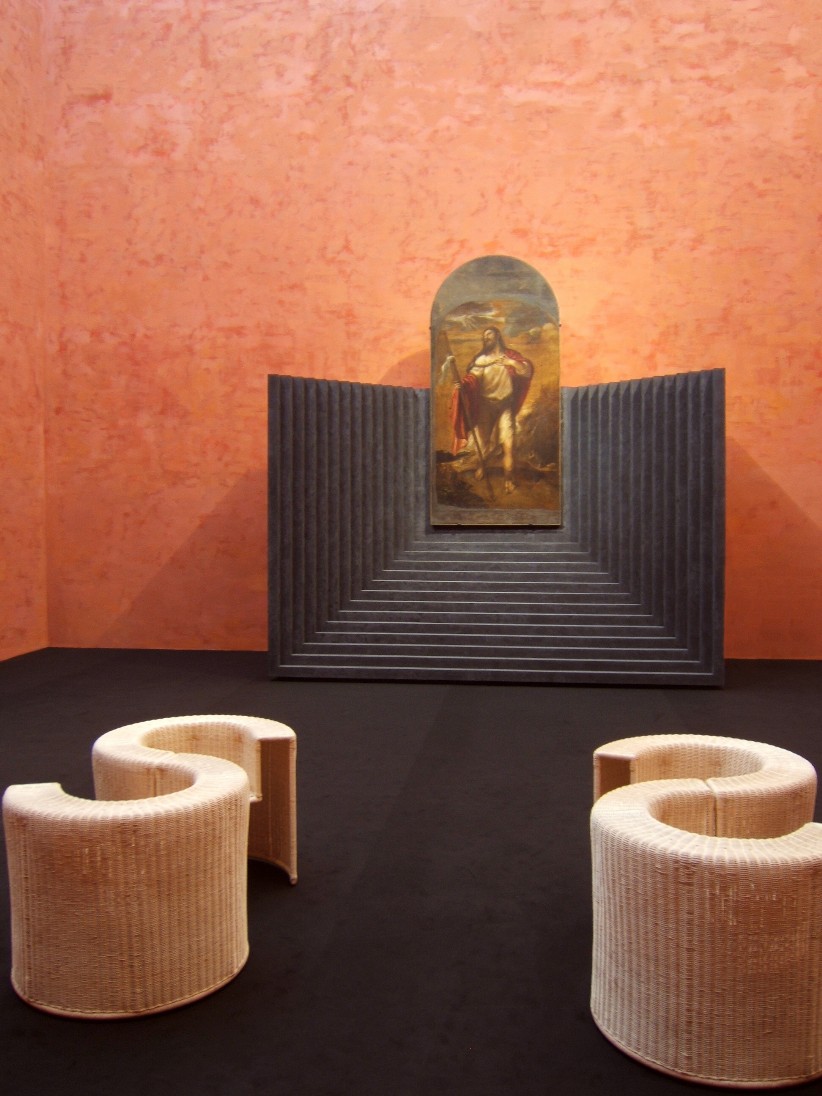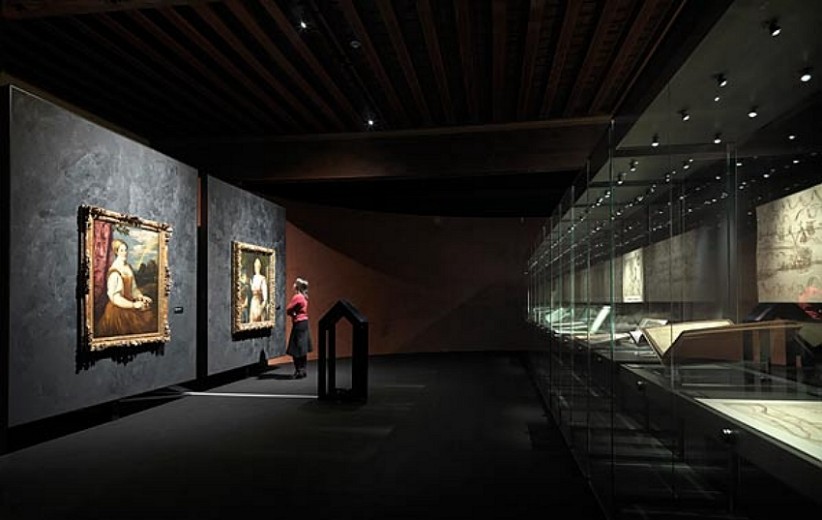 Palazzo della Magnifica Comunità di Cadore
Pieve di cadore, Titian hometown, hosts a section of the Belluno exhibition, still on Architect Mario Botta project.