The restoration of a lamp is not only an aesthetic recovery,
but it restores the lighting function according to the current parameters of electrical safety and energy efficiency.
With the intervention it is also possible to redefine the lighting characteristics.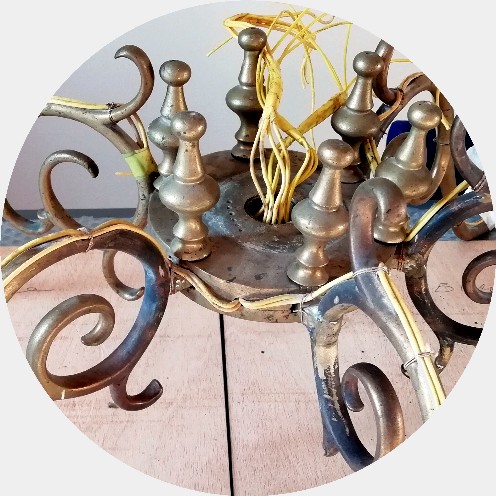 After having removed all the electrical components, the parts of the lamp can be treated separately with the most correct techniques for their restoration and conservation.
In some cases it is impossible to guarantee the electrical safety of the lamp in its original condition.
In other cases it is necessary to integrate
the lighting performance to improve its function.
The solution is the design of specific components, developed and manufactured ad hoc,
All of these components are designed
to be assembled without
any modification
to the lamp
and possibly disassembled
in the future.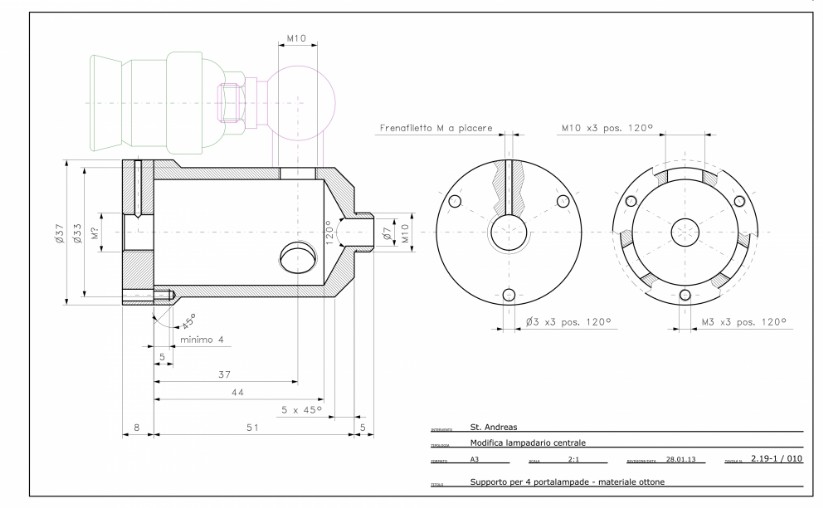 The new wiring guarantees electrical and thermal safety.
At this stage all the best solutions are introduced, such as: grounding, double insulated ptfe cables, certified lampholders, cable clips, anti-rotation blocks and - in the most critical cases - conversion to low voltage.
In historical lamps it can be advantageous to integrate special LED sources
to determine both the flux and the direction of the light emission.
We also develop customized LED boards, with optimal performance
and extremely compact design.